Join Breathless on a Fabulous
European Wine Cruise!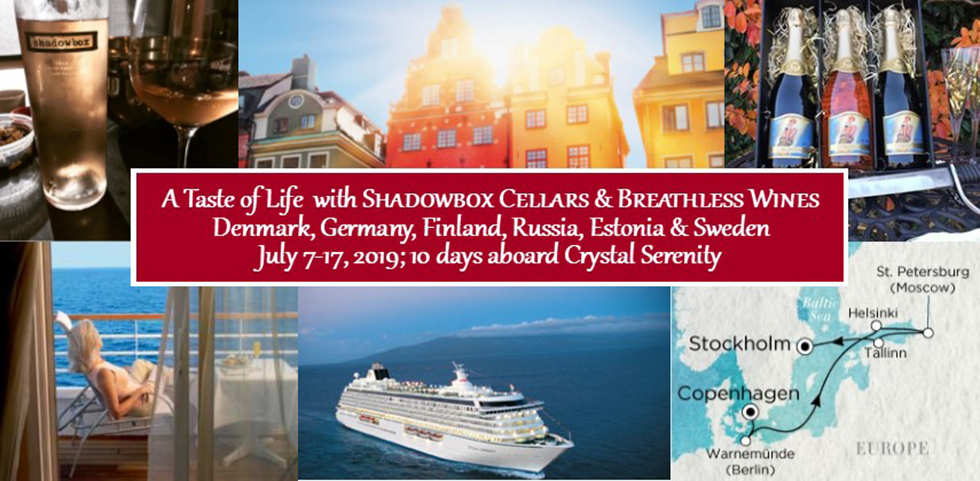 Walk in the footsteps of the Romanovs to discover imperial treasures and stunning architecture with an immersive three-day stay in St. Petersburg. As you journey through fairy-tale lands of Kings and Czars, castles and palaces, where fabled cities effortlessly blend a regal heritage with modern design you will be pampered aboard Crystals newly remodelled all-inclusive Crystal Serenity with large staterooms, multiple restaurants, Michelin inspired dining and more. Between daytime adventures & luxurious evenings relaxing aboard you will participate in private receptions, wine-paired dinners and events hosted by Monty & Sara Preiser of Shadowbox Cellars, and Sharon Cohn of Breathless Wines. They are bringing some of their favorite wines aboard, to share exclusively with you, an MmMmTravel guest. Guests wishing to participate in all Shadowbox Cellars and Breathless Wines events must book through MmMmTravel, reservations elsewhere (including directly with Crystal) will not be included in all winery events.
You know you want to
Sign Up For Our Newsletter
Keep up to date on the latest wine releases, events, and promotions and get 10% off your next order.