About Breathless Wines

When it comes down to it, Breathless Wines is a family affair, built by the love of three sisters, Sharon, Rebecca, and Cynthia, and the passion for life that their mother passed down to them.
The sisters, along with Breathless Winemaker Penny Gadd-Coster, are dedicated to sparkling winemaking in the traditional method, creating refreshing sparkling wines that pair well with life's special moments. Breathless Sparkling Wines are hand-crafted from select Pinot Noir and Chardonnay grapes using the traditional French method, méthode champenoise, guided by the expert winemaking hand of Penny Gadd-Coster. Penny, recently named "Winemaker of the Year" by the North Bay Business Journal, is a renowned winemaker with 35 years of experience in sparkling winemaking.
The path to happiness and a sense of well-being resides in the simple act of savoring the little things, like a baby's laugh; a loved-one's smile; a fire softly burning; or warm bread, just out of the oven. Or even enjoying a glass of bubbles with a long-missed friend.
The woman on our label is a tribute to our Mother, Martha, and all the men and women who teach and remind us to take each breath we are given as a gift to be cherished.
---
Méthode Champenoise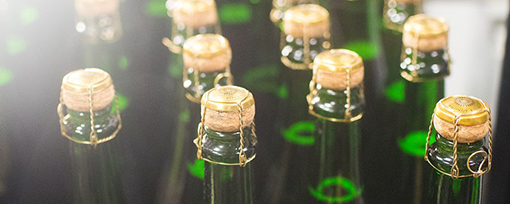 Curious how sparkling wine is made? A true labor of love, méthode Champenoise is a process involving secondary fermentation in the bottle.
The Breathless Team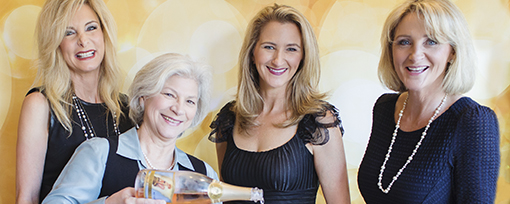 Breathless Sparkling Wines was born out of a passion held by three sisters, Sharon, Rebecca and Cynthia, to spark breathless moments in the lives of others.
You know you want to
Sign Up For Our Newsletter
Keep up to date on the latest wine releases, events, and promotions and get 10% off your next order.